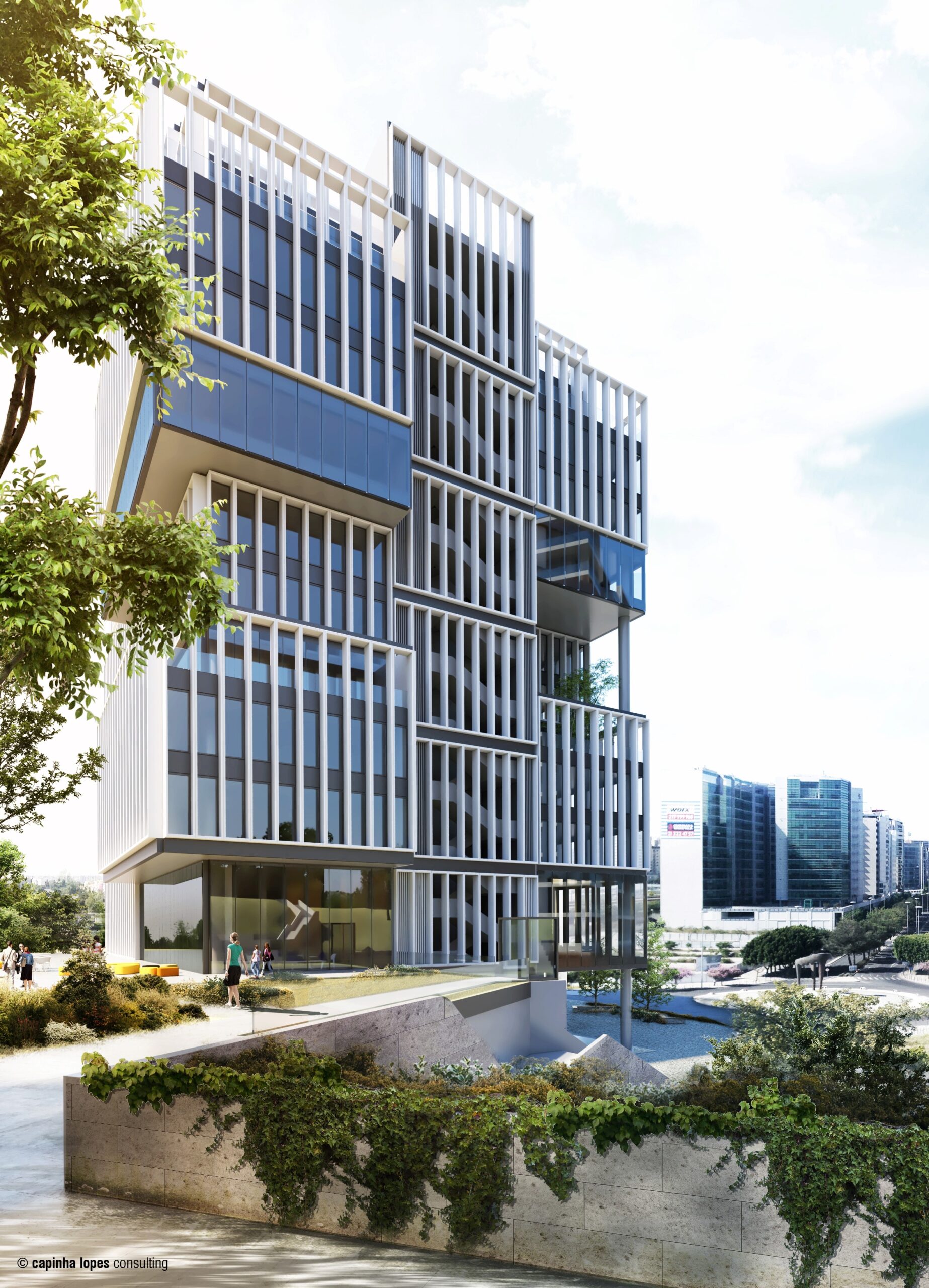 Last week, AGEAS inaugurated its new Headquarters in Lisbon. A challenging project providing a new working environment for more than one thousand AGEAS employees. The building has already won 2 first prizes in the 2022 Portuguese Real Estate awards, as 'Best building development' and 'Best office building'.
Our team in Lisbon supported in the beginning of the project as technical advisor for AGEAS, designing and consolidating the building requisites for all design disciplines before contract signing, and participated during the negotiations with the landlord and the design teams.
When the design was finished, we established the program of requirements for the Facility Management services and supported during the selection and procurement process.
Our team delivered on time in line with the expectations of the AGEAS team.
Explore the new AGEAS HQ in Lisbon here.