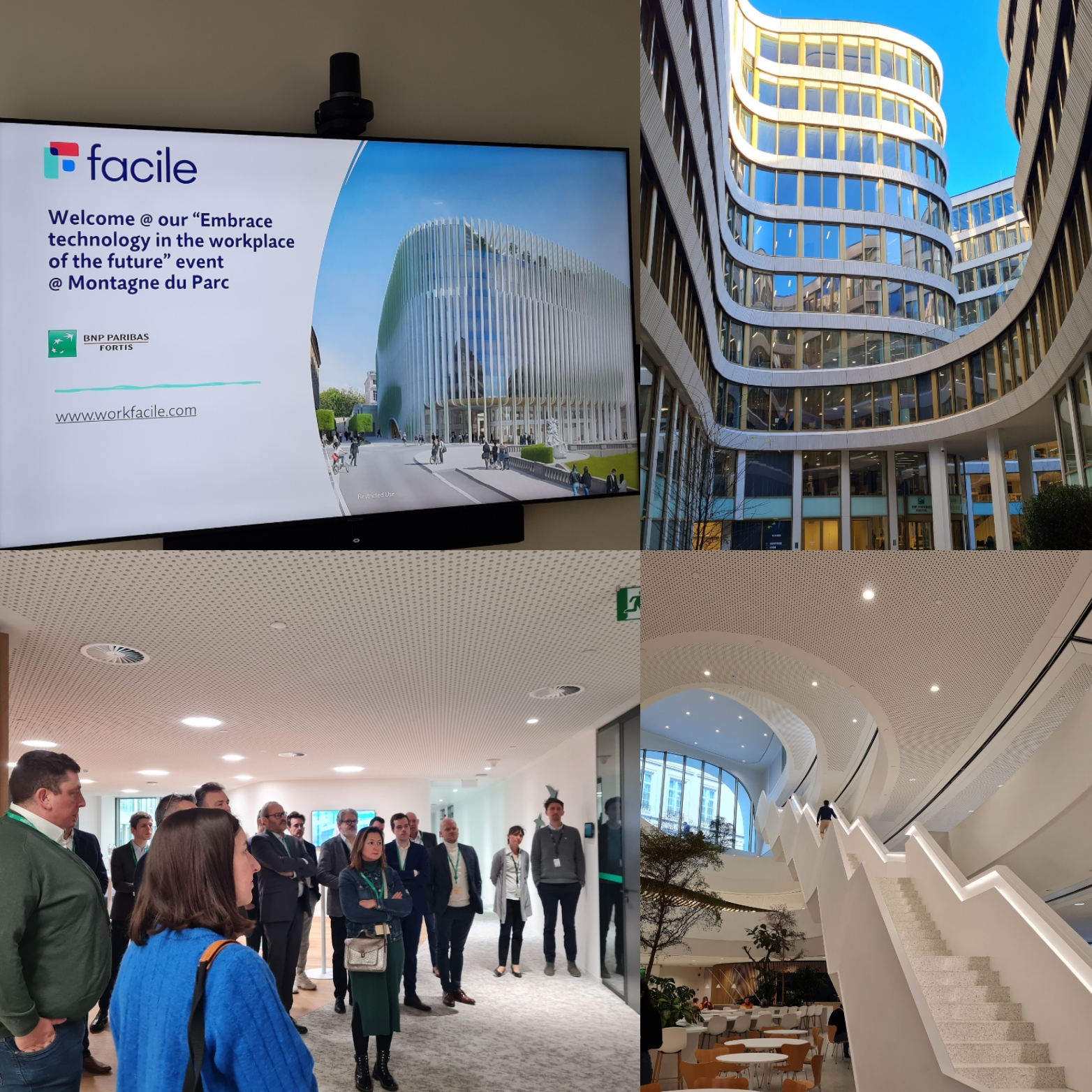 Today we had our 1st Facile event with the theme "Embrace technology in the workplace of the future".
First of all a big thank you to Marianne kremer and Kevin Huart from BNP Paribas Fortis for hosting the event and sharing their use case regarding hybrid way of working & Facile.
The guided tour was really impressive 👌.
The interactive part focussed on a "house of commons" debate with different statements about hybrid way of working, occupancy & SDG goals, Generation Z and the Metaverse.
Thank you to all participants for sharing your insights and your experience, you made it interactive and fun! 👍
Up to our next Facile event in Antwerpen on Friday 3th of March.
If you want to know more about facile, check out our website.