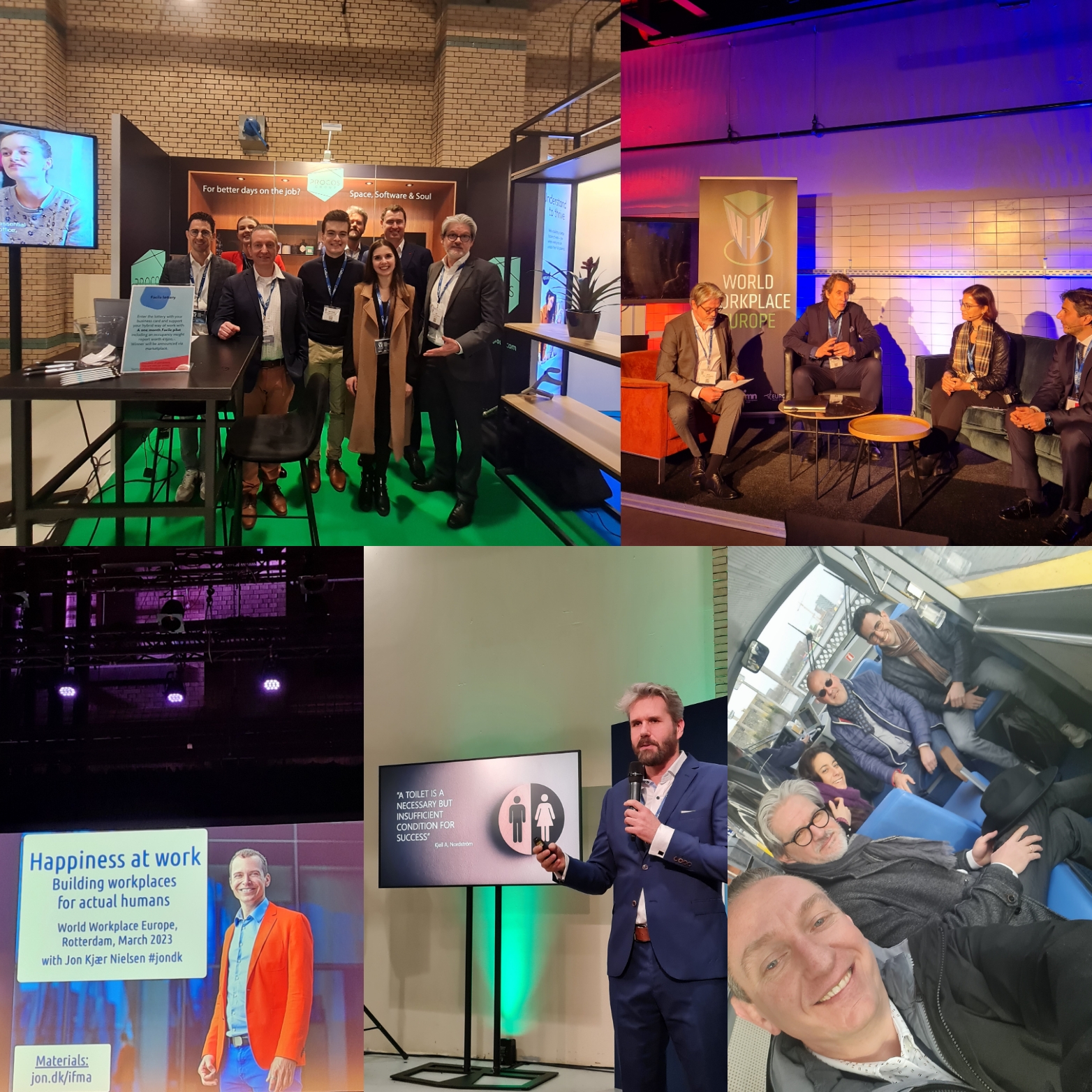 The past days have been intensive and educational! PROCOS Group was one of the proud partners of WWEU23 in Rotterdam. Mobility was good organised as we could take a water taxi in front of our hotel directly to the Schiecentrale. Less CO² and less trafic on the road.
The start keynote speaker did set the tone with happiness at work and buildings are build for the people. Our colleagues contributed to the event, Jos hosted a panel discussion about moving from a Headquarter to a Hubquarter, Richard had the honour of presenting our vision and our look at the future and Esmee hosted sessions in the creative lab. At the market place we had our own booth were we could explain to people how we're looking at our mission "For better days on the job". We also supported two bachelor FM students from Odisee, they won the International FM student challenge!
70 international speakers focussing on the FM market and the challenges.
Too much to tell and share, one thing is sure we will be seeing you at WWEU24!