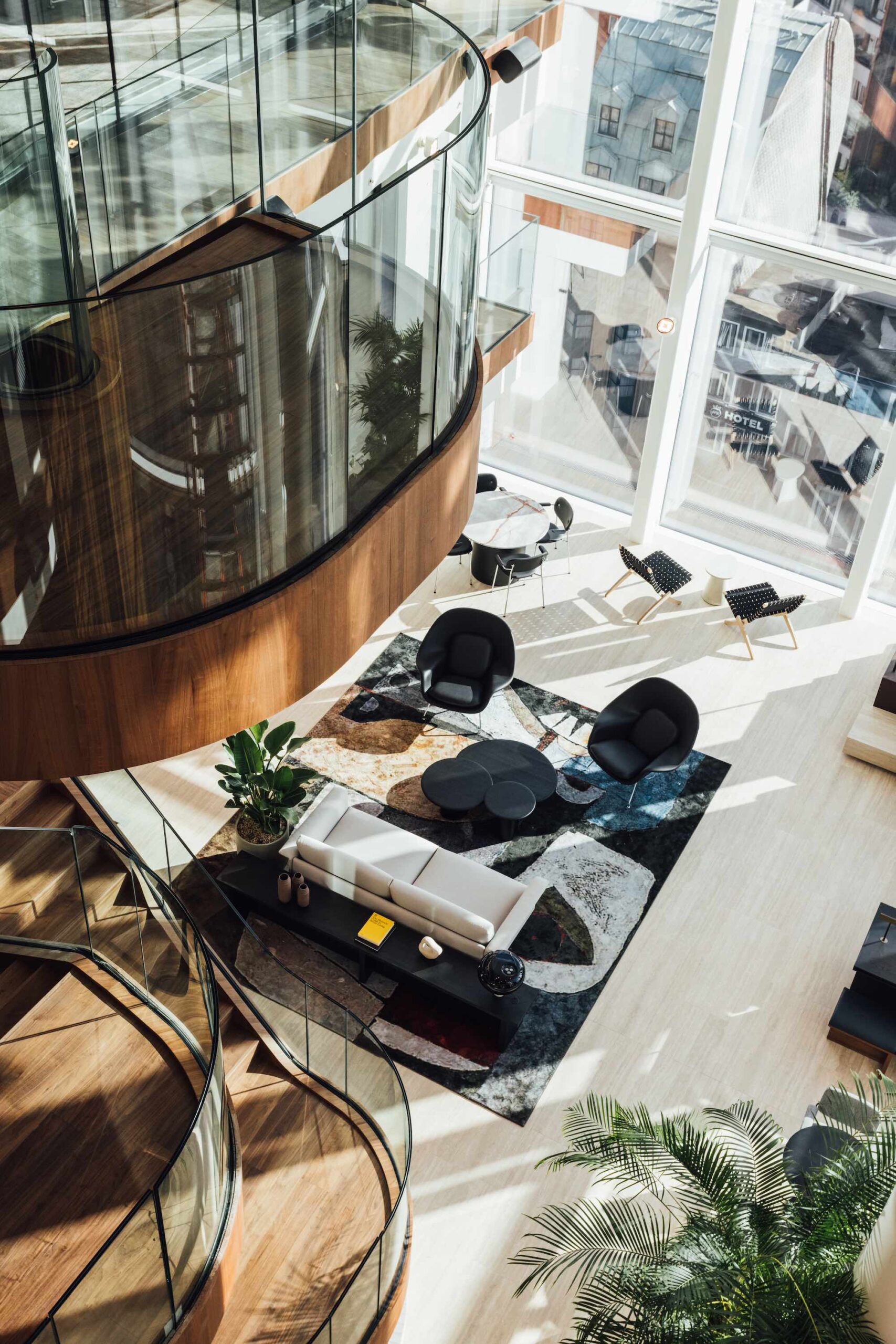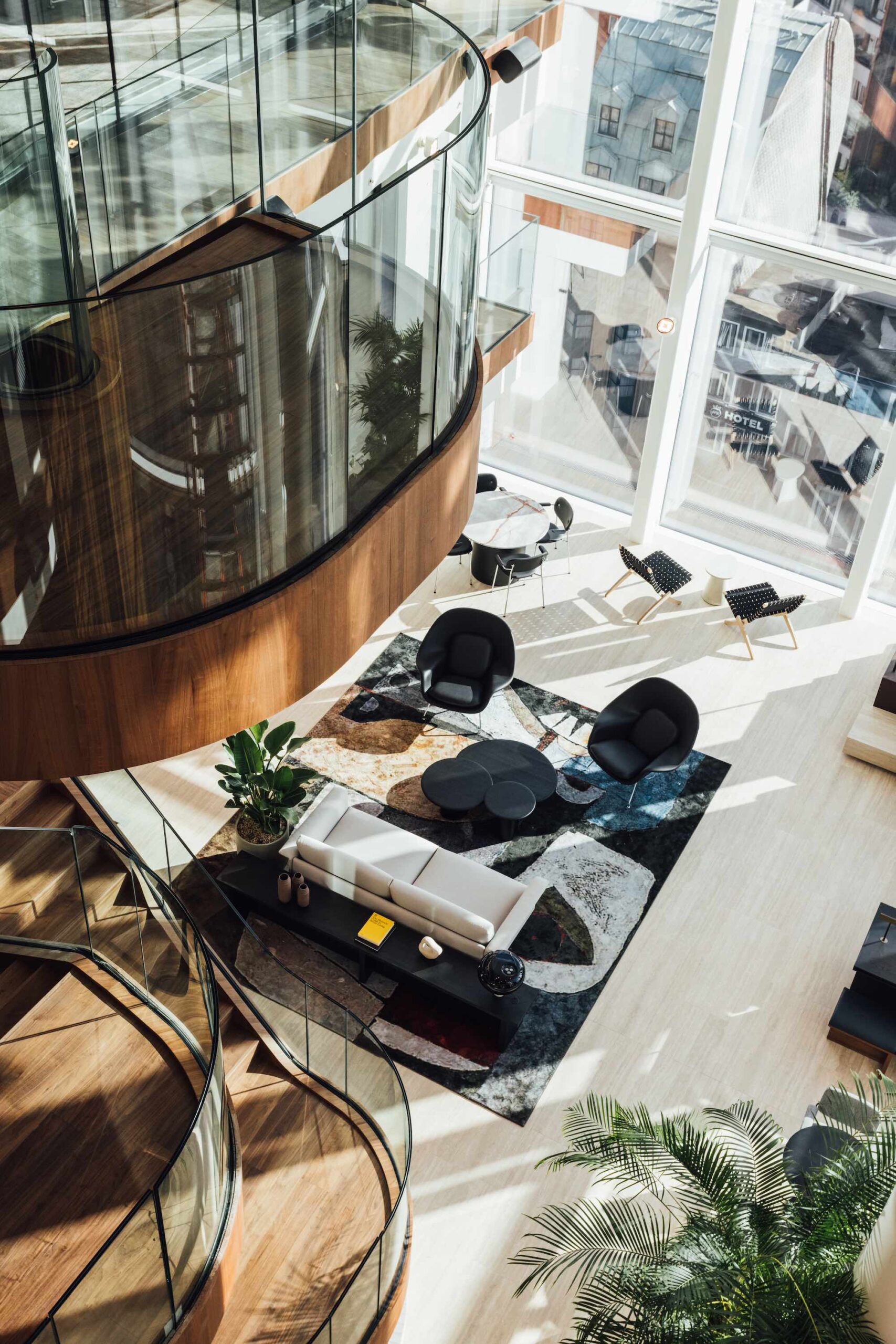 Ageas case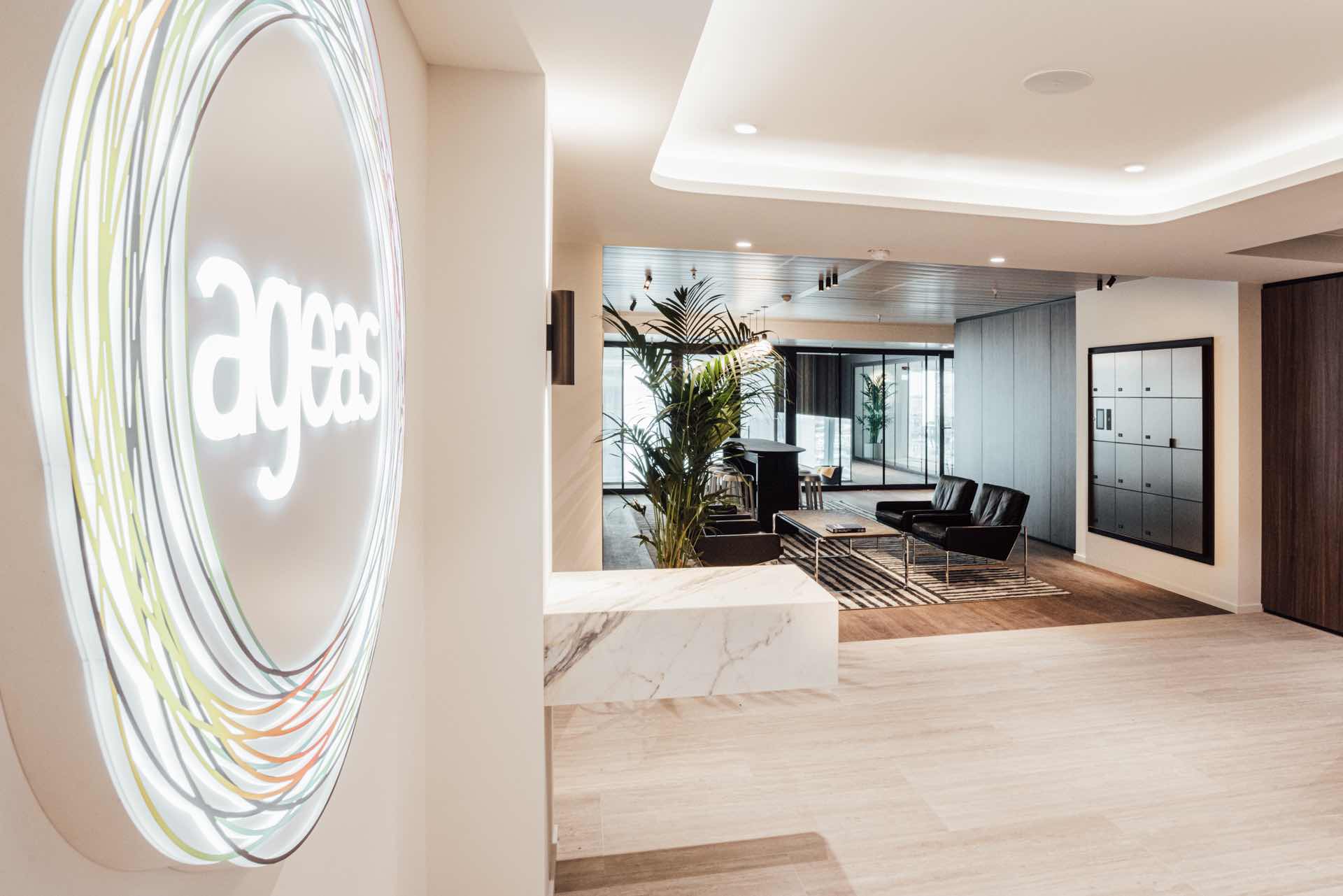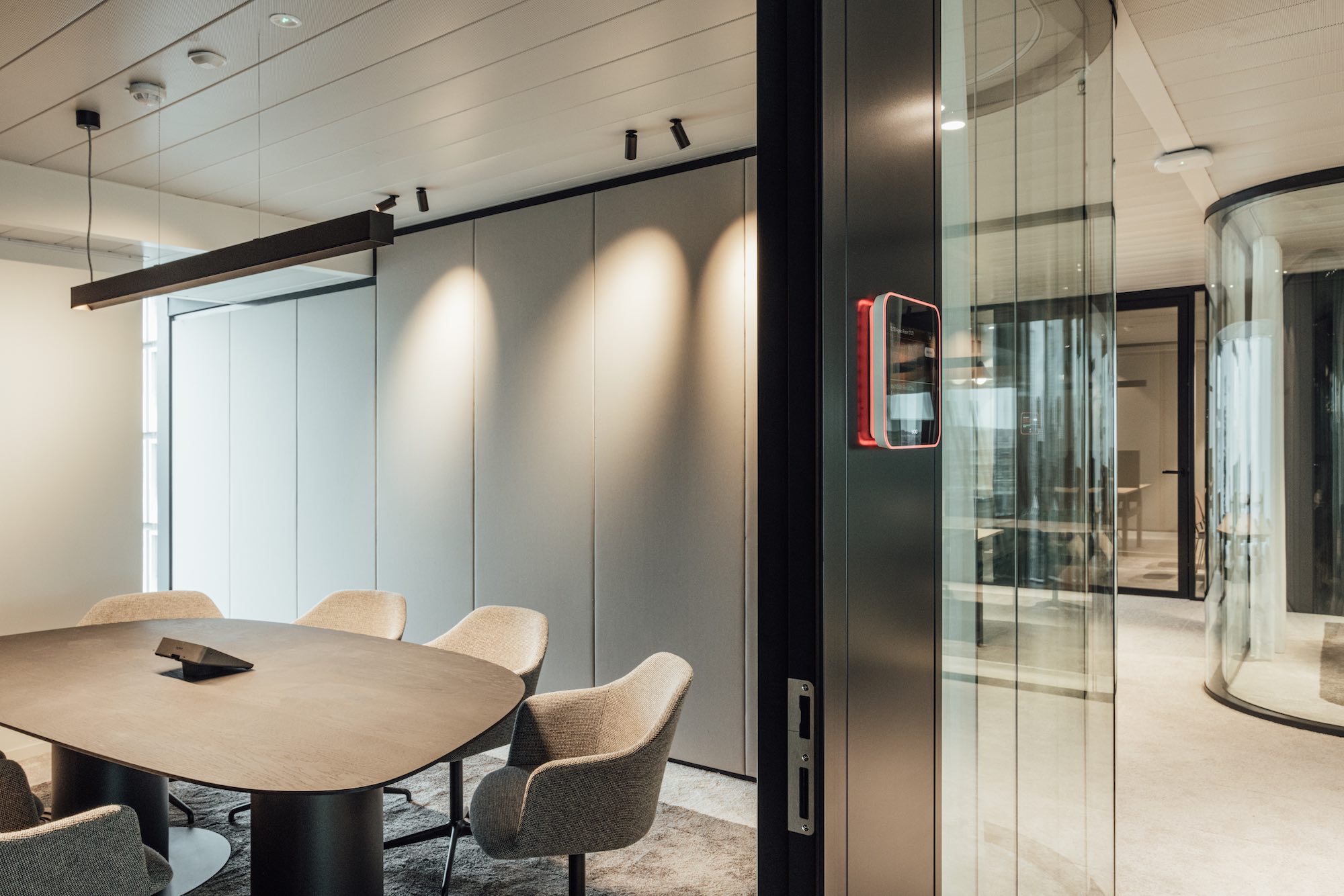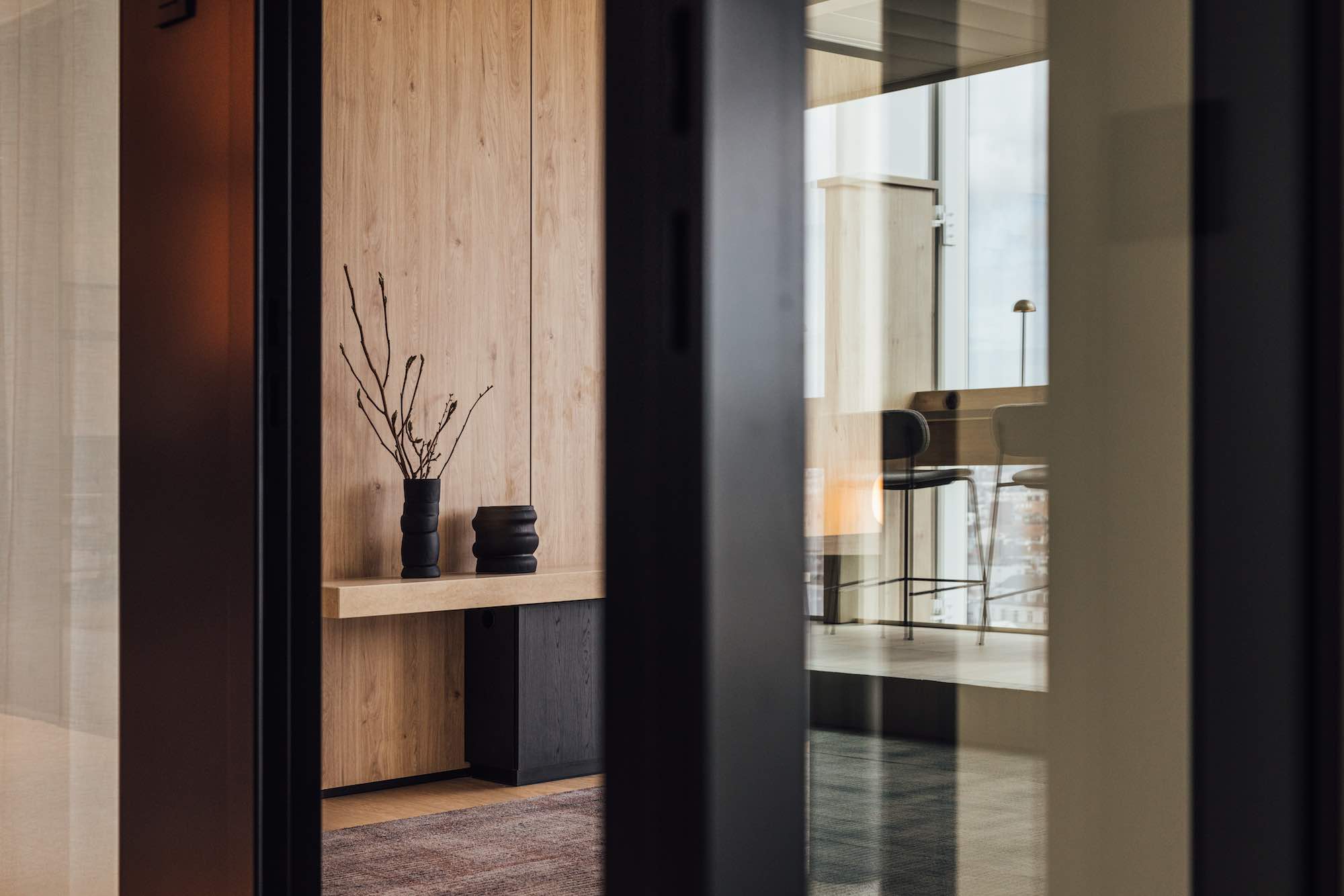 FROM REQUIREMENTS TO REALITY
Better days on the job for Ageas
Facility management, asset management, workplace development, project management, change management — call it what you want. At PROCOS Group, we prefer to talk about Space, Software and Soul. If you ask us, these three elements are what make up a company's essence. When aligned, they lead to better days on the job—happy, passionate employees included.
We support teams who aim to work smarter, not harder. Organizations on the cusp of change and growth. Take Ageas, for instance: a globally renowned insurance company with about 45.000 employees worldwide. We lent them our support and guided them through securing their brand new headquarters. The result?
5.000m² of highly efficient offices
in Brussels' iconic Manhattan building.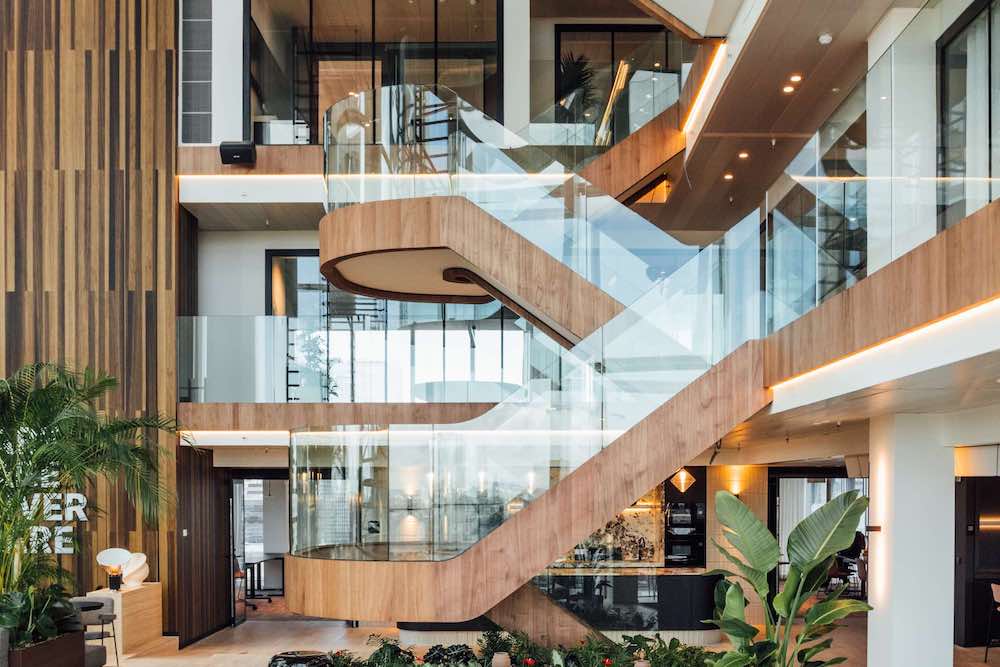 The war for talent rages on, taking no prisoners. Ageas consulted with PROCOS Group and asked us about the best ways to attract fresh talent, while retaining their invaluable current workforce. Additionally, they asked us an important question: "How can our work environment support our strategy, while more authentically reflecting our organisation's values?" Our cue to get to work.
We started off by interviewing Ageas' employees, asking them all about their exact needs for an ideal future workplace. This yielded a comprehensive program of requirements, followed by a thorough stay or leave analysis. Would it be feasible to implement the programme's demands through modifications to the current building, or would a change of venue be the better option?
After extensive research and careful consideration of several options, we came up with a shortlist of new locations. This led to Ageas' final choice for their new headquarters: the prestigious Manhattan building, in the centre of Belgium's capital. Otherwise put: Ageas signed a lease for a four-story location that ticked all the necessary boxes, meeting the program of requirements and supporting their long-term strategy.
Macro mapping Ageas' path to success
The program of requirements showed that Ageas' current way of working, where each employee had an individually assigned workplace, wouldn't really work in a future-proof environment. So the goal was to create a more flexible working environment, for employees who don't come to the office every single day. In addition, Ageas wanted to implement department-based working zones.
So we put our creative minds to work and drew up the macro planning, spanning across the four floors Ageas was set to occupy. We calculated each department's square footage, then strategically decided on which office zones should go where to ensure optimal utilisation. Throughout the process, we considered a few key elements: hybrid working, integration of new technology, sustainability, and WELL building certification.
---
---
Effortless hybrid working
One of the things we took into account while crafting Ageas' new offices was the concept of hybrid working. As Ageas employees are allowed to work from home two days a week, fewer workstations were needed compared to before. Additionally, there was an increased need for collaborative zones, as employees typically come to the office to work together. To support Ageas in navigating hybrid working, we equipped them with our app Facile.
For one thing, Facile will help Ageas manage their office space. Read: make sure that not everyone comes to the office at the same time, ensuring ample availability of chairs and desks at all times. Secondly, our app facilitates team communication for coordinated office meetups, preventing team members from showing up scattered throughout the week. Otherwise put: hybrid working made easy and hassle-free.
Futuristic features and cutting-edge tech
Besides Facile, Ageas' new offices boast a myriad of other high-tech feats. Take communication, for instance. Since Ageas operates worldwide, technology is integrated everywhere, so that employees can start an international Teams meeting on the fly. Think two sleek, high-resolution screens adorning all workstations and meeting rooms, for example.
We integrated technology into the very building itself, too. Trigrr, a cutting-edge smart building system, enables highly targeted control of heating, cooling, ventilation, and lighting based on real-time usage patterns. Hello, lower energy consumption and carbon footprint.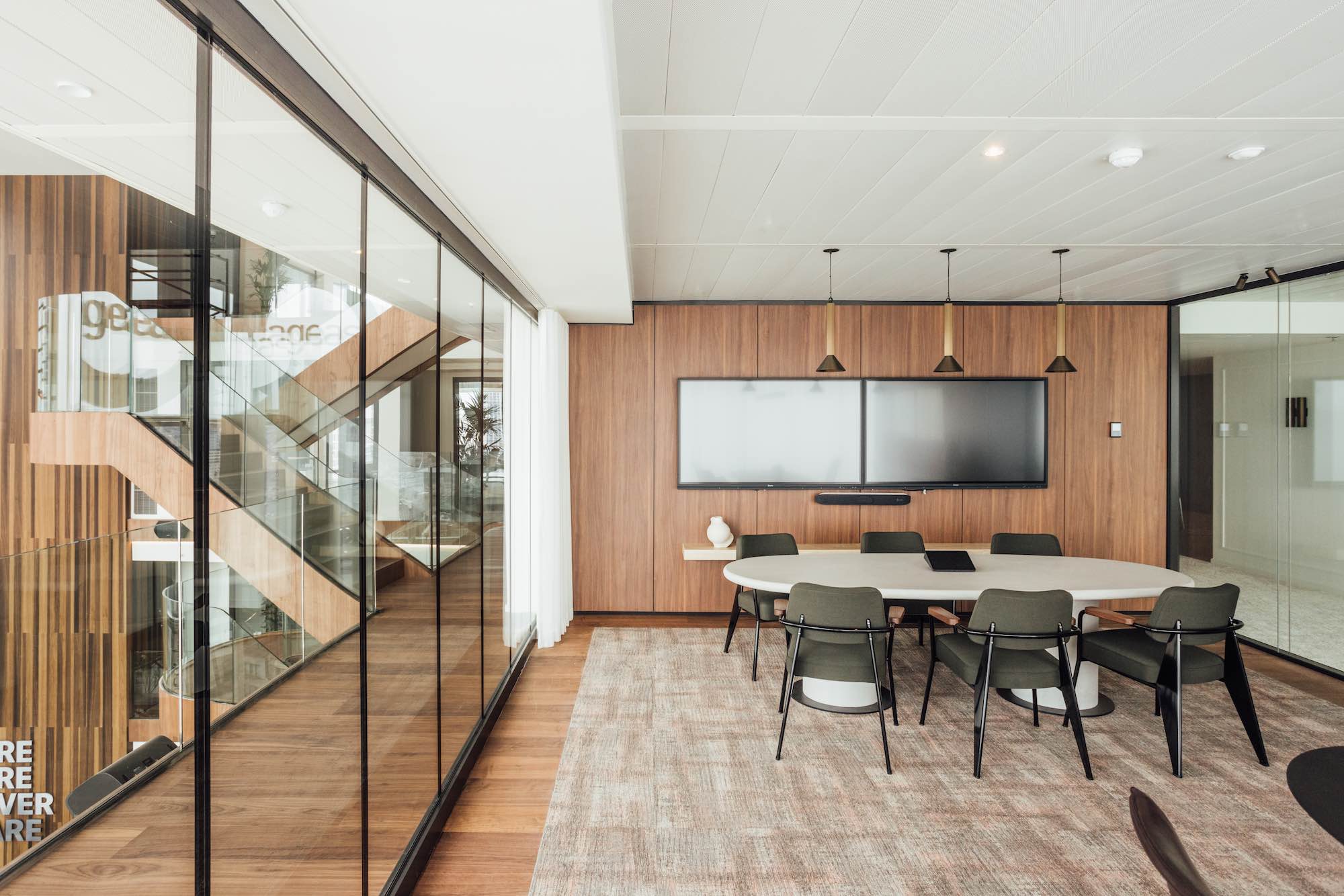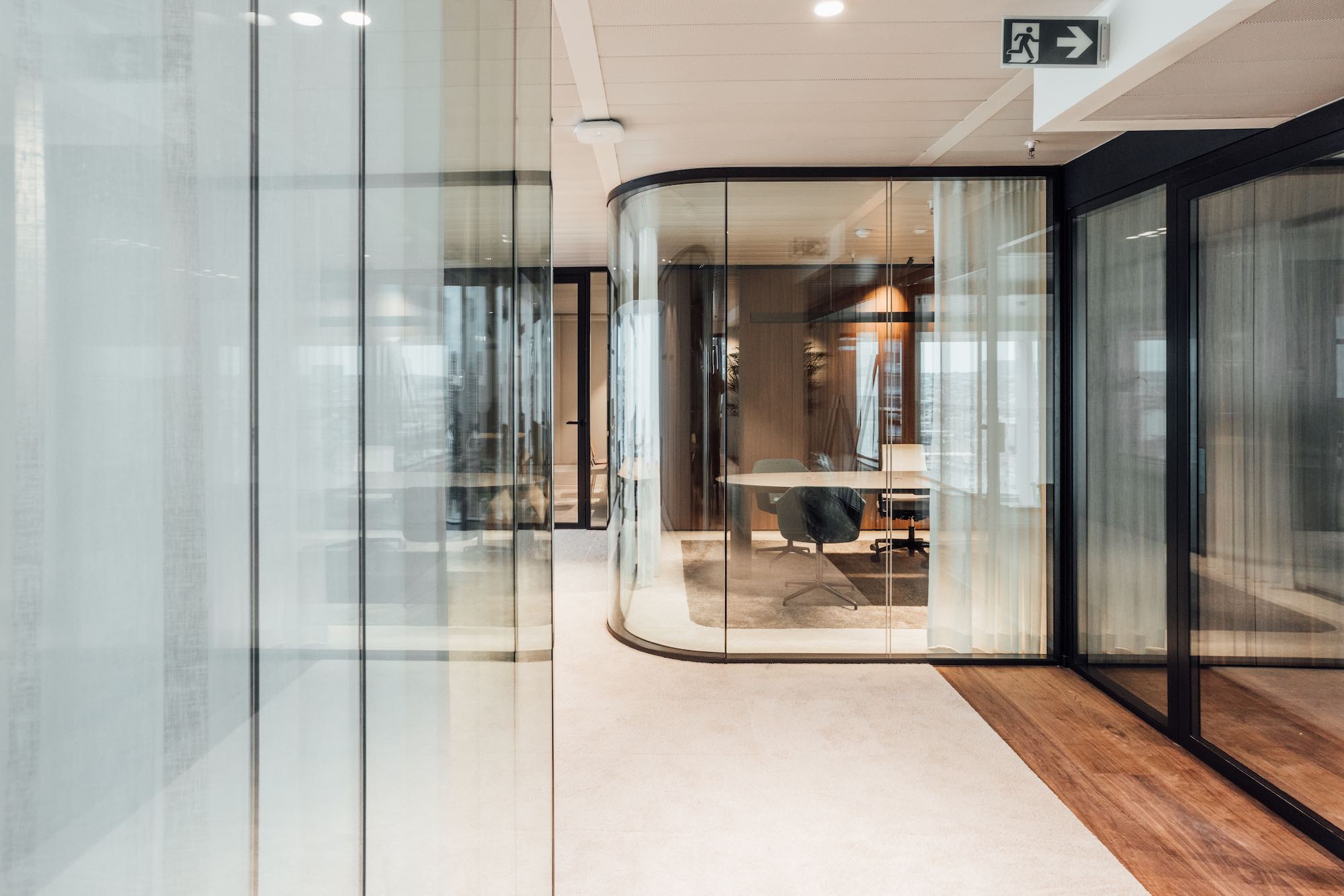 Holistic sustainability and WELL Building
Speaking of a lower carbon footprint: Ageas puts sustainability at the heart of their business. That's why we built it into the design of their new offices. First off, we used a considerable amount of recycled and repurposed office furniture. And more importantly, we intentionally designed the working environment to avoid being overly tailored to specific teams—nothing as biodynamic and ever-changing as an organisation, after all.
And last but not least: we made all the necessary efforts and adjustments to get Ageas' new offices WELL certified. Organisations worldwide turn to WELL as a means to prioritise the well-being and safety of their employees and optimise the performance of their business. In other words: Ageas fosters sustainable connections—not only with its physical spaces, but with its people, too.
Harmonising Space, Software, and Soul
Crafting Ageas' new offices was a challenging yet gratifying journey, bringing together many different areas of expertise within PROCOS Group. We broke through hierarchical barriers and embraced innovation, creating something truly exceptional. The stage is set for Ageas to thrive in their new headquarters, where Space, Software, and Soul converge to create a workplace that inspires and empowers.
---
Ine Schaeps – Teamlead Space,
Jos Duchamps – Managing Director
PROCOS Group also wants to thank our partners in this project; Creneau International and CES.