AutoCAD/BIM & Space Management according to EN-15221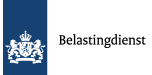 Of course the Dutch Tax and Customs Administration or "Belastingdienst" in Dutch, does not need an introduction. However, their internal processes are often unknown, but are as with any other business, essential for a good performance. For one of these business processes, the Belastingdienst was looking for an efficient working method and workflow, in combination with the right software support.
The Belastingdienst is, among other things, responsible for the management of the drawings of all its buildings. For this the software of Autodesk, particularly AutoCAD, is used in combination with the software of the FMIS system NPQ. However, this combination did no longer meet the current / future requirements. The new solution had also to be able to use Autodesk Revit (BIM) in the (near) future.
Next to that the Belastingdienst wanted to use these maps and BIM-models for Space Management purposes.
The ARCHIBUS software proved to be highly suitable to meet these requirements. The Belastingdienst has therefore chosen to use ARCHIBUS as its Integral Information Management platform.
Also, an interface was realized between ARCHIBUS & SAP Real Estate.

---
ARCHIBUS applications:
Space Inventory & Performance
AutoCAD & BIM-integration
Mobile Framework